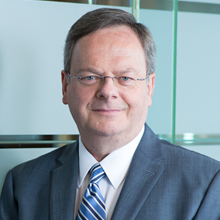 Admission au Barreau
1978
Faculté de droit
Université Laval
Adjoint(e)
Marie-Hélène Ross
418.476.0200
mhross@belong.ca
Guy Samson
Prior to his arrival at Bélanger Longtin, Guy Samson practiced alongside two major law firms in Quebec City.
He joined Bélanger Longtin in 2005.
His 35-year career awarded him with a vast experience in an array of conflict resolutions. His practice involves pleading frequently before tribunals of all jurisdictions and, as such, he has developed an expertise in complex proceedings, lengthy trials and subsequent appeals of these matters.
Academic Background
Bachelor of Law (LL.B.), Université Laval (1977)
Area of Expertise
Civil and Professional Liability
Commercial Litigation