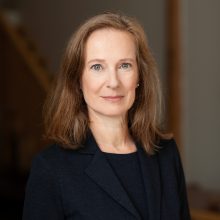 Admission to the Bar
1985
Faculty of Law
Université de Montréal
Assistant
Lyne Deslauriers
514.866.1008, ext. 232
ldeslauriers@belong.ca
Catherine Lemonde
A pleading attorney in civil and administrative litigation since the start of her law career, first for the Attorney General of Quebec, and then in private firms, Catherine Lemonde has consistently pleaded before the various civil courts of Quebec, administrative tribunals and disciplinary boards.
She has been practising at Bélanger Longtin since its foundation in 1999.
Her practice focuses mainly on professional law, including civil liability and ethics, while representing public institutions and professionals.
She has gained notoriety primarily through lawsuits involving youth centres. Her passion for law sparks her impulse to mentor young lawyers in their flourishing professional career path.
Academic Background
Graduate program with a specialization in administrative law, Université de Montréal (1993)
Bachelor of Law (LL.B), Université de Montréal (1984)
Area of Expertise
Civil and Professional Liability
Medical Liability
Administrative Law
Disciplinary Law
Conferences and Publications
Co-author of "Sur la voie d'une réforme, l'expertise commune : utopie ou panacée?" published in La responsabilité médicale, Éditions Yvon Blais, Vol. 14 (2012)