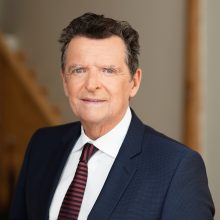 Admission to the Bar
1989
Faculty of Law
Université du Québec à Montréal
Assistant
Louise Trudeau
514.866.1008, ext. 221
trudeaul@belong.ca
Marc-André Côté
Marc-André Côté worked as a litigator in the Quebec Public Service, including alongside the Labour Standards Commission for over 20 years.
He has a solid work experience in Administrative and Labour Law, namely in the field of dismissal and psychological harassment before administrative tribunals and civil law Courts.
He joined Bélanger Longtin in 2011 and was made partner in 2013.
Academic Background
Bachelor of Law (LL.B.), Université du Québec à Montreal (1985)
Technical Degree in Civil Engineering (1979)
Areas of Expertise
Labour Law
Civil and Professional Liability
Administrative Law
Disciplinary Law
Construction Law
Tax Law
Conferences and Publications
Occasional Professor of Administrative Law at the Bar School and occasionally gives lectures in Labour and Administrative Law.